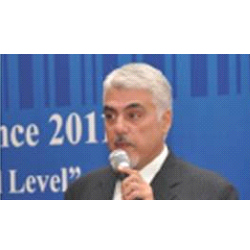 Kazim Namazi
CEO
Prior to taking on this role, Kazim was the Co‐Founder and a Partner in ASI Partners, a specialized consultancy firm in Pakistan. At ASI, Kazim was responsible for advisory functions relating to business strategies, planning and project execution.
Prior to ASI Partners, Kazim spent over 15 years with Citibank in various locations, including New York and the Middle East. A large part of his career has been focused towards strategic marketing and market evolution analysis and he was instrumental in evaluating market potential and business risk for Citibank across the globe. He served with the Citibank card business in the U.S. as a senior program head for the cross‐sell business with a porxolio size well over USD 600 million.
After Citibank, Kazim worked for 4 years with Millennium Capital (an investment banking M&A team in Dubai). Kazim was the head of Retail Bank International where he pioneered the concept of perception research to gauge the acceptability of Islamic products within markets which resulted in successful launches of 3 retail banks within a space of 12 months.
Kazim has a BSC from the University of Oklahoma with a major In Information Technology and minor in Finance. He also acts as a guest lecturer for leading Business Schools in Pakistan and has been on the international credit and business evaluation trainer panel for Citibank retail credit and Audit teams.